The design, construction and supply of turnkey Data Acquisition systems for energy systems, based on own and commercial data loggers, with evaluation of associated uncertainties.
L&R offers the design and construction of data acquisition systems such as the generic model shown in Figure 1.1 / including SD-card memory storage and mainly oriented current, voltage and power measurements. As options, a module for meteorological measurements such as wind, temperature and barometric pressure can be added.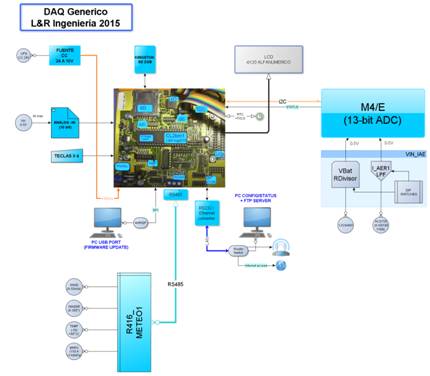 These systems can include additional analog channels, both with 10- or 13-bit resolution. Each channel is user-configurable and its parameters are stored in EEPROM, including sensor manufacturer and serial number, range and calibration constants. An upper uncertainty level evaluation is also offered for each cannel.
The M4/E module (Figure 1.2) offers up to 13 discrete inputs (LED indicated, not optocoupled), two dry/contact relay outputs and 3 TTL/level outputs, one of which can be configured to activate an on-board buzzer.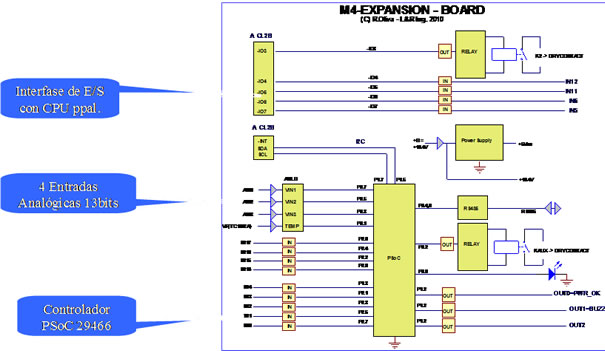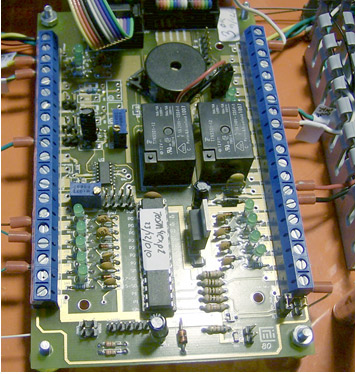 Through this service, we offer finished systems based on our experience acquired through many installations. A system for measuring performance of an oil industry dosification pump is shown in Figure 1.3 (left) and to the right a Data Acquisition system (based on CL2bm1 CPU) operating in the field since 2010, to measure the operation of a wind turbine and PV/panel system associated to the pump energy supply.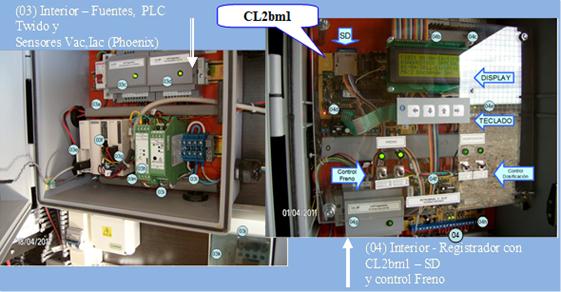 In Figure 1.4 a power-curve evaluation system for Small Wind Turbines (SWTs) based on the CL2bm1 and M4E combination is shown. These systems operate since 2012 at the Cutral-Co Test Site in Neuquen established by INTI (National Industrial Technology Institute), following the requirements of Annex H ( for SWTs) of IEC 61400-12-1 standard regarding evaluation of uncertainties. The Test Site is currently pursuing a certification of conformance with ISO17025.
http://www.inti.gob.ar/neuquen/index.php?seccion=aerogeneradores
A data acquisition and pump control system, based on a Campbell Scientific CR850 data logger with associated L&R Ing modules, and used for monitoring a wind / PV water pumping system in an isolated community is shown in Figure 1.5. This system was set up by the CERE Institute of the University of Magallanes, Chile in 2014
http://umag.cl/cere/?page_id=147